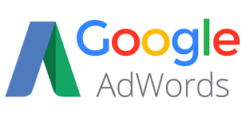 Our Adwords Accounts are Managed by a Conversion Specialist
Google Adwords and Google Analytics trained and certified.
 Comprehensive Adwords Plan or Roadmap
Your Adwords Plan Includes an evaluation on the best type of Adwords campaign for your product or services.
Search, Display, Shopping, You Tube, Mobile.
Account Setup
Building and maintaining/optimising an Adwords campaign are two separate processes and therefore are charged separate/in addition to your management fees.
During the setup process we focus on constructing your new campaign keeping your desired campaign results in mind.
In order to understand your business goals further and develop a strategy that best reflects your specific business objectives, we ask all our clients to complete a Campaign Questionnaire.
We then build your campaign from scratch using your old data and the new campaign strategy that we have agreed with you.
Most times the setup is focused on:
▪Keyword Research
▪Ad Writing
▪Negative Keywords
▪Building the Campaign
Account monitoring and optimising 7 days a week.
Weekly Performance Reports with recommendations
Monthly Performance Reports with recommendations
The optimisation process starts from the second the new campaign/s  are activated.
It is important to make sure as we move forward we continue to monitor performance to increase Quality Score which will reduce cost per click and improve ad placement potentially affecting conversion rates.